Back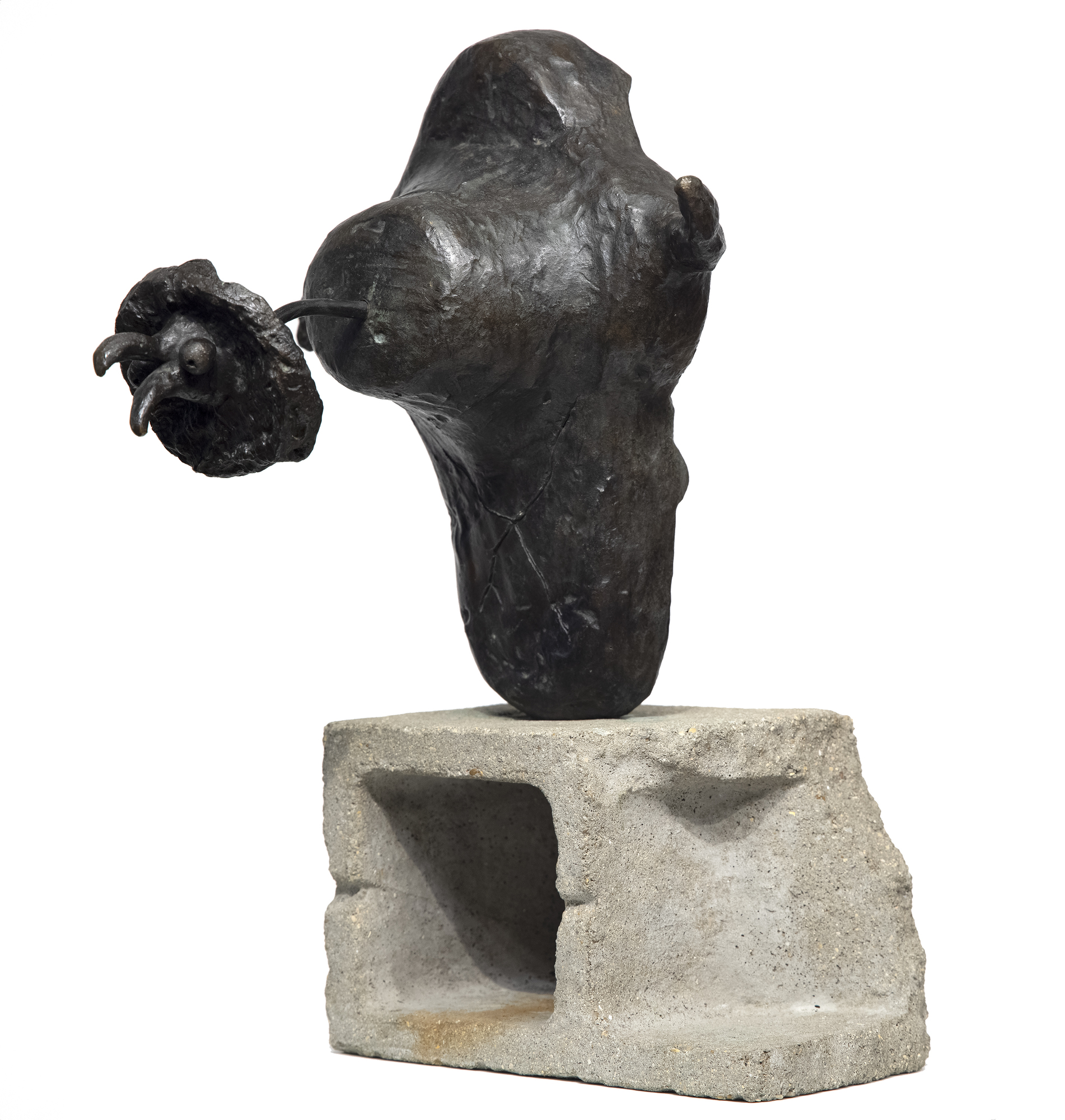 L'Oiseau
1970
23 7/8 x 20 x 16 1/8 in.
(60.64 x 40.96 x 40.01 cm)
bronze and cinderblock
Provenance
Pierre Mattise Gallery
Acquavella, New York, acquired from the above
Private Collection, Spain, acquired from the above

Exhibition
Madrid, Galería Guereta, Joan Miró: Histoire D'une Statuette, 14 November 2007 - 14 January 2008

Literature
Fernández, Miró E., Chapel P. Ortega, and Joanna Martinez. Joan Miró: Sculptures, Catalogue Raisonné: 1928-1982, Paris, 2006, no. 197, ed. 3/4


Price
250,000
"The unexpected provokes a shock, and that's something that attracts me." – Joan Miró
André Breton called Miró "the most surrealist painter of all of us," with endearment and respect, he added that Miró's childlike imagination was a case of "arrested development." When Miró applied that fertile imagination to sculpting, the creation of a presence that lives alongside us prompted new inspiration for Miró. Still, his sense of humor and what he called the "truly phantasmagoric world of living" remained intact.  L'Oiseau is a bronze cast in 1970 that showcases Miró's interest in incorporating disparate, found objects and creatively reassembling them. In this instance, the bronze is set upon a battered concrete block that embraces the imperfections of its textured surface. It is not a shocking assemblage, but it does continue his knack for dark formal humor and quirky forms that recalls the work of other European artists such as Picasso, Arp, and Alberto Giacometti.
L'Oiseau revives Miró's obsession with birds and the associated concerns of independence and freedom that are of paramount importance for even the most taciturn Catalan citizen. There is also a sense of the grotesque here: the patinated, plucked body of a chicken, a drooping protuberance of eyes, and an open beak suggest an avian form full of alarm.  Taken at those values, L'Oiseau is a nightmarish projection of having those inalienable rights taken away. Perhaps it is something more, or something less, but other bronzes of 1970 such as The Tightrope Walker (Tate Museum, London) and Personnage et oiseau (Figure and Bird), (Yale University Art) appear similarly engaged in exploring the precarious nature of life and portraying existential themes with humor and irony.
L'Oiseau, 1970 is a lifetime cast Bronze in an edition of five (1/4 – 4/4), plus N O for Fundacion Miró and one nominative cast gifted to Fondation Maeght.
"I only use the objects I find. I gather them altogether in my studio, which is very large. I lay the objects all around on the floor and choose this or that one. I never make sculptures from sketches, I just put them together." – Joan Miró
Similar Works in Museum Collections
"For me an object is something living. This cigarette or this box of matches contains a secret life much more intense than that of certain human beings." – Joan Miró