Back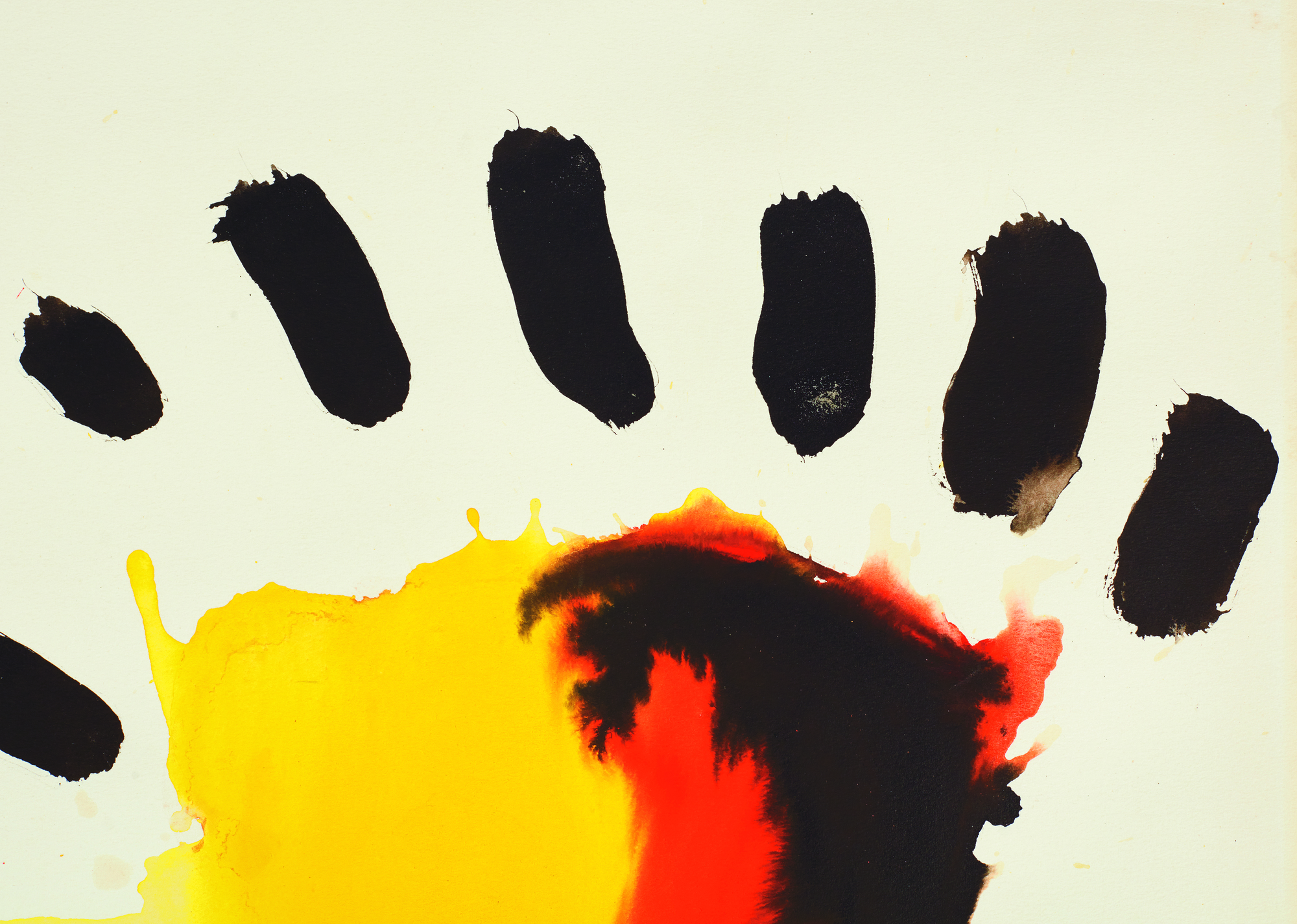 Tracks
1962
29 3/8 x 41 1/8 in.
(74.61 x 104.46 cm)
gouache and ink on paper
Provenance
Perls Galleries, New York
Private Collection, Florida, 1974

160,000
"About my method of work: first it's the state of mind—Elation (joy)." – Alexander Calder
Although renowned for his innovative and groundbreaking sculptures, Alexander Calder started his artistic career as an abstract painter, preferring to use gouache. What is gouache? Gouache is a water-soluble paint – a type of opaque watercolor.
As Calder returned to gouache painting towards the end of his life, he was now armed with a lifetime of experience as a sculptor. He explored the three-dimensional vocabulary of sculptural forms he had developed onto the two-dimensional surface of the paper. Certain shapes and colors recur throughout his gouaches and sculptures. Circles, ovals, and other geometric forms dominate the space. There is the same sense of energy and fluidity. The shapes do not sit on the surface but vibrate giving a feeling of movement in contrast to the static nature of painting.
Like his sculpture, Calder's gouache works echo Mondrian's bright palette of primary colors and the whimsical nature of Miro's work, both artists that Calder admired greatly.
Alexander Calder in his studio, 1966

Alexander Calder photographed by Carl Van Vechten, 1947
"The first inspiration I ever had was the cosmos, the planetary system." – Alexander Calder
Calder Gouaches in Museum Collections
"Yes, I think I am a realist. Because I make what I see. It's only the problem of seeing it. If you can imagine a thing, conjure it up in space – then you can make it, and tout de suite you're a realist. The universe is real but you can't see it. You have to imagine it. Once you imagine it, you can be realistic about reproducing it." – Alexander Calder
© 2023 Calder Foundation, New York / Artists Rights Society (ARS), New York
Other Works by Alexander Calder