Back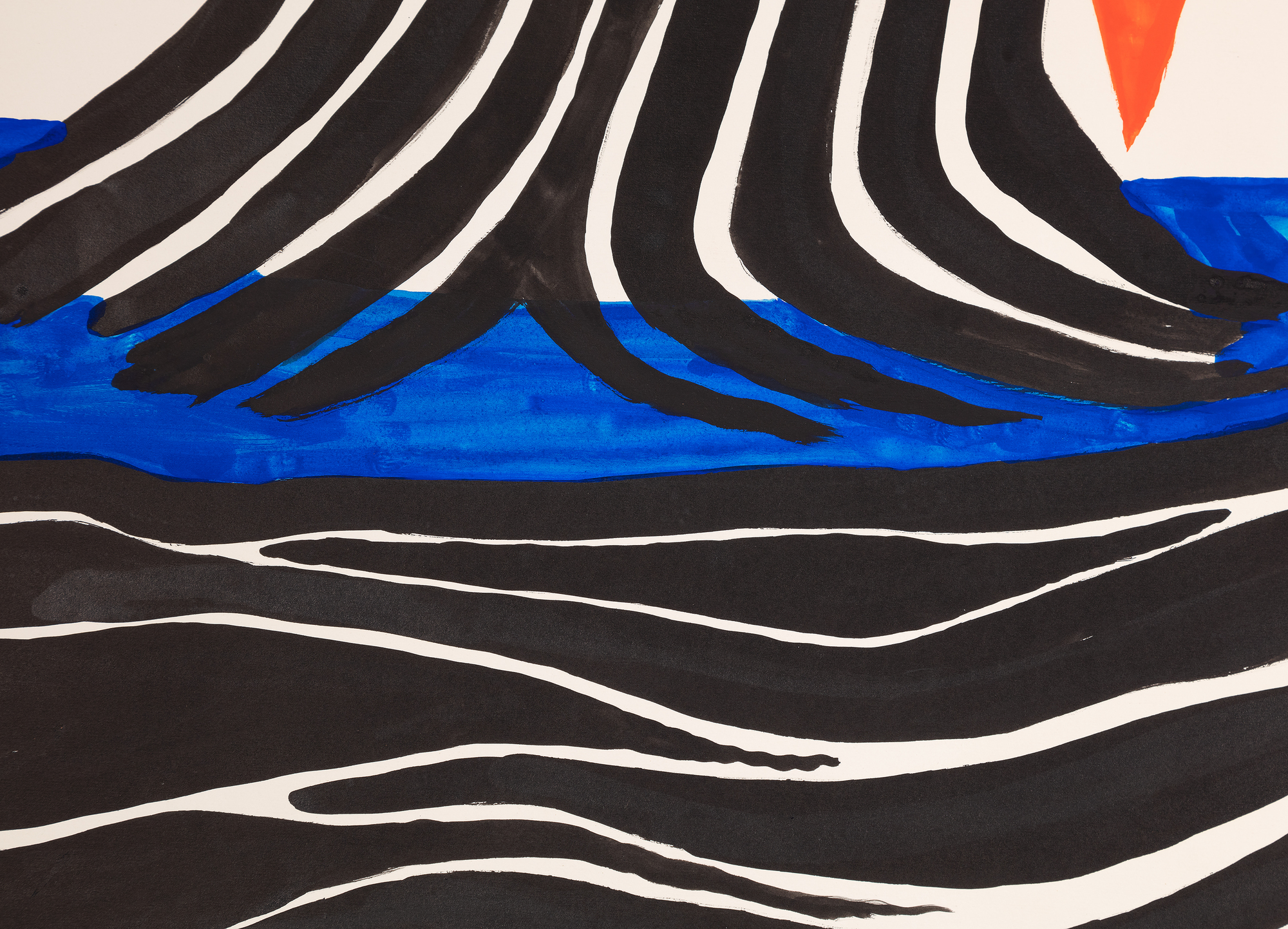 Zigzag Sun and Crags
1972
29 1/2 x 43 in.
(74.93 x 109.22 cm)
gouache and ink on paper
Provenance
Perls Galleries, New York
Private Collection, Florida, 1974

195,000
"About my method of work: first it's the state of mind." – Alexander Calder
"It was early one morning on a calm sea, off Guatemala, when over my couch — a coil of rope — I saw the beginning of a fiery red sunrise on one side and the moon looking like a silver coin on the other. Of the whole trip this impressed me most of all; it left me with a lasting sensation of the solar system."

Zigzag, Sun, and Crags is not a memento of that experience, which took place on June 9, 1922. It is an exhilarating work that celebrates Calder's inimitable way of imparting the wonder of nature's dynamics by amplifying our experience of it. If, as he might wish, it brings a sense of interconnectedness and belonging as it did to him along the coast of Guatemala as a young Merchant Marine, so much the better.
Alexander Calder in his studio, 1966

Alexander Calder photographed by Carl Van Vechten, 1947
"The first inspiration I ever had was the cosmos, the planetary system." – Alexander Calder
Calder Gouaches in Museum Collections
"Yes, I think I am a realist. Because I make what I see. It's only the problem of seeing it. If you can imagine a thing, conjure it up in space – then you can make it, and tout de suite you're a realist. The universe is real but you can't see it. You have to imagine it. Once you imagine it, you can be realistic about reproducing it." – Alexander Calder
© 2023 Calder Foundation, New York / Artists Rights Society (ARS), New York
Other Works by Alexander Calder