Back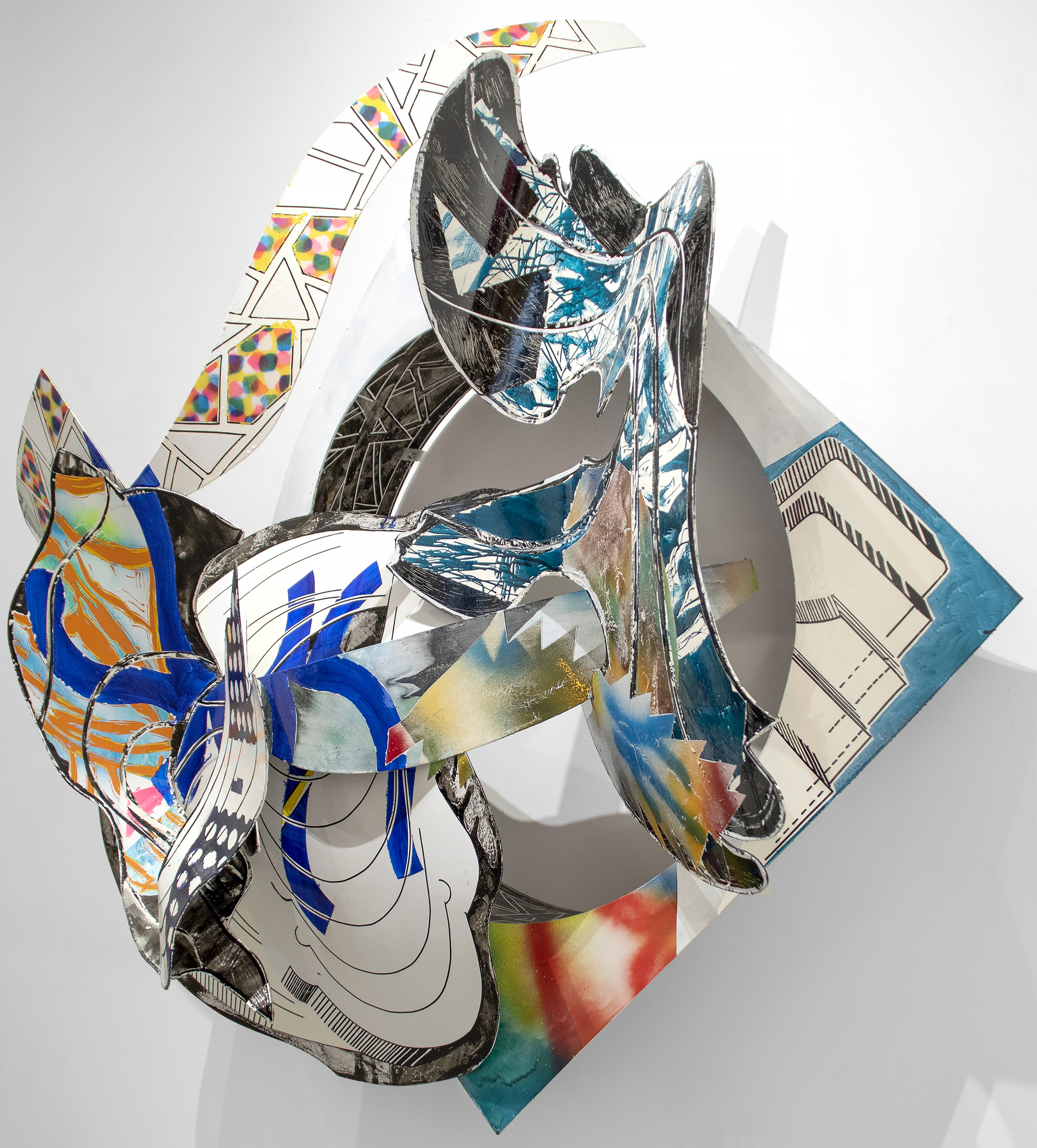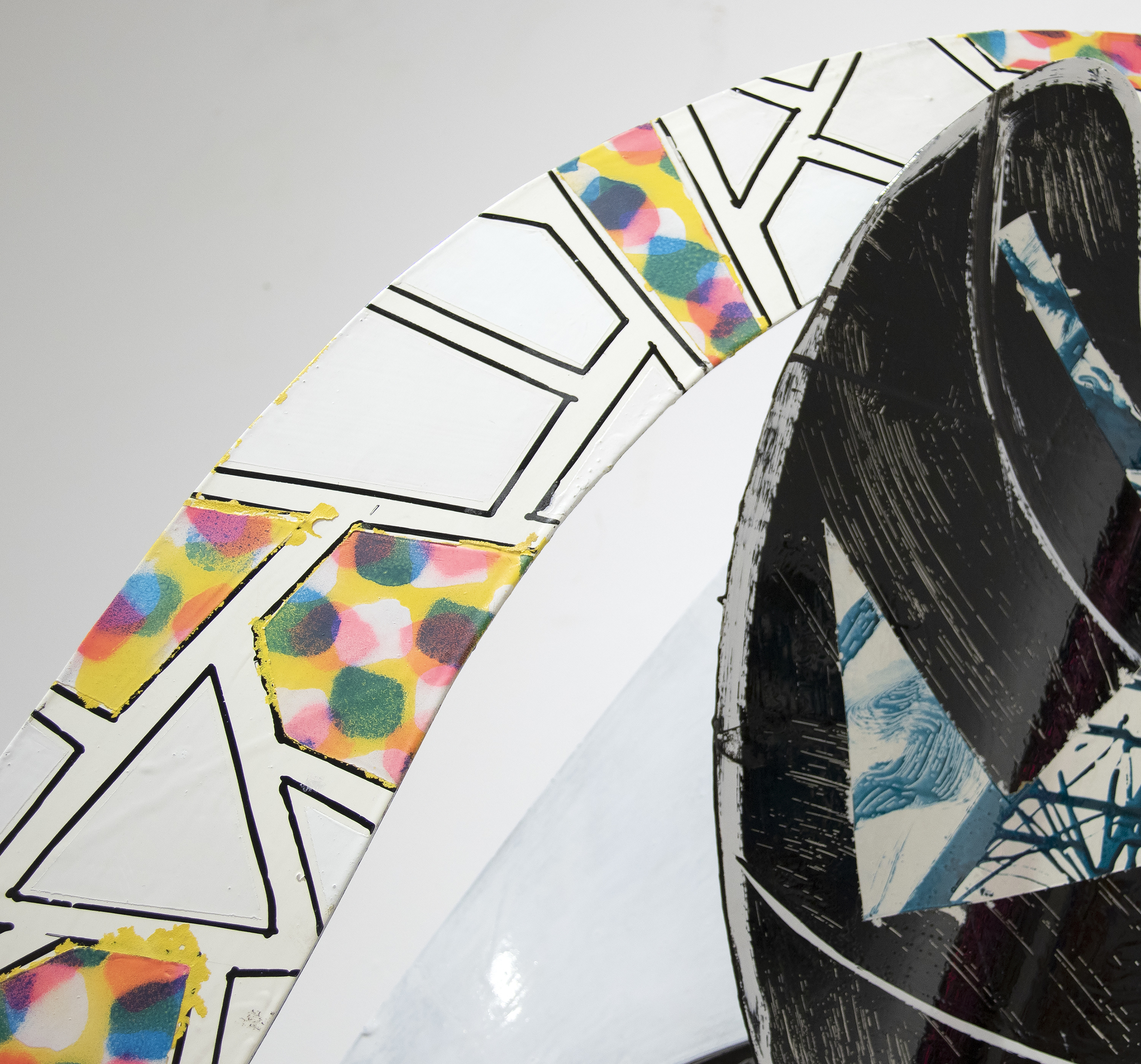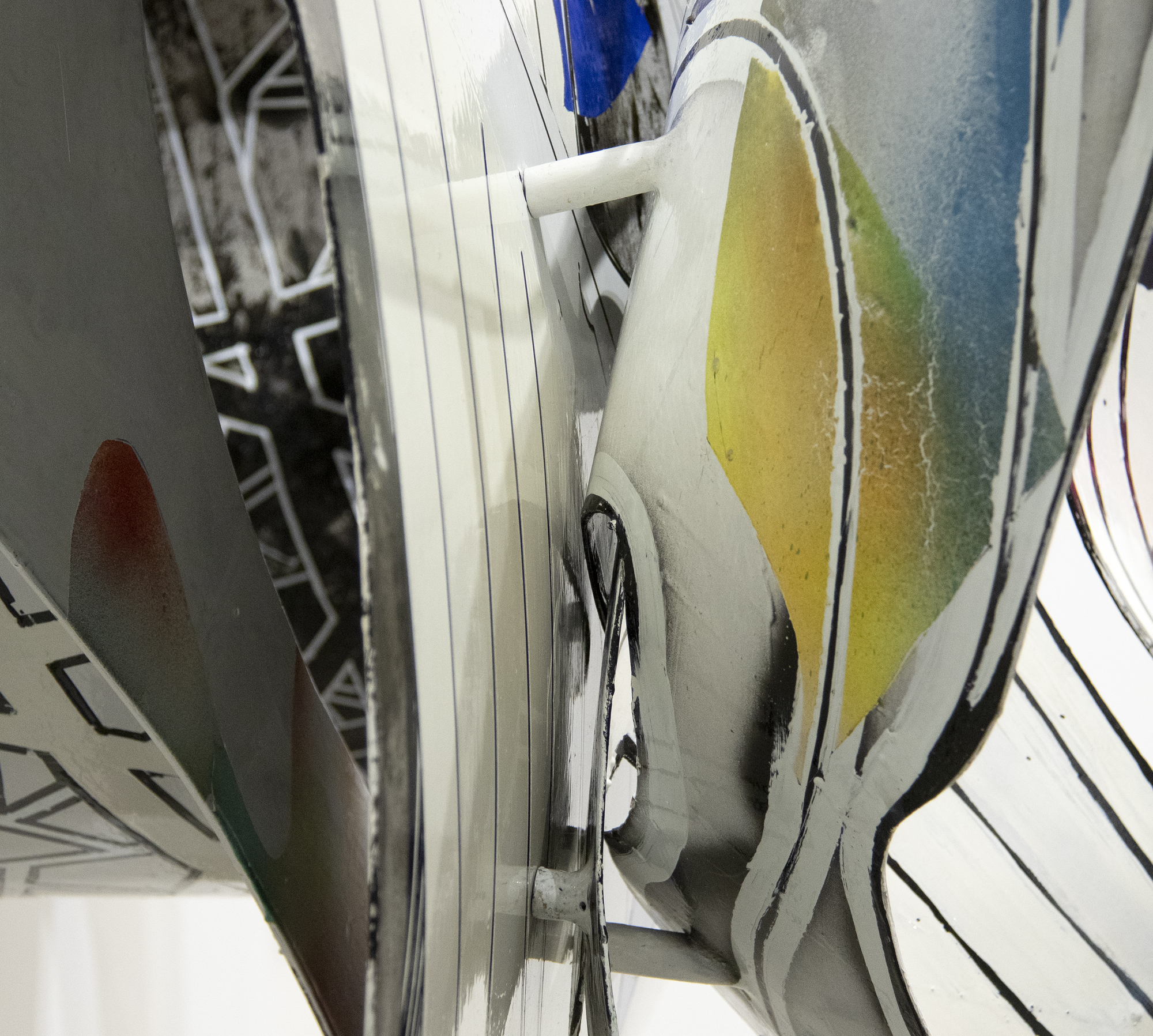 The Musket
1990
74 1/2 x 77 1/2 x 33 in.
(189.23 x 196.85 x 83.82 cm)
mixed media on aluminum
Provenance
Knoedler & Company, New York Private Collection
Armand Bartos Fine Art, New York
Private Collection, United States
Heather James Fine Art

Literature
R. Wallace, "Frank Stella's Moby Dick" University of Michigan Press, 1994, page 277, plate 158 (illustrated in color)

"I don't like to say I have given my life to art. I prefer to say art has given me my life." – Frank Stella
Frank Stella's four black enamel painted canvases of simple, deliberately arranged lines unveiled in December 1959 at Dorothy Miller's 16 Americans exhibition turned the page on the excesses of the Abstract Expressionists and would shift the course of art history. Yet Stella would like to think his greatest impact is his compulsion to go for broke. For six decades and counting, he did just that. But place one of his exuberant, Baroque-inspired wall dependent sculptures from the 1980s or '90s next to a tautly painted canvas of that early time and it can be a vexing experience. Yet the trajectory of Frank Stella's career is not so surprising when one considers his consistent refrain about reimagining materials in an interplay with surface values. When he found the confines of a rectangular canvas restrictive, he built frameworks to support irregular shapes then rebelled by building multi-tiered structures and painting them.
So perhaps the riotous exuberance of The Musket is not so far removed from those extraordinarily reductive paintings of that earlier time. Constructed and painted in 1990 and modeled on a computer, it is a construct of cut, trimmed, bent, and torqued honeycomb aluminum incised and painted in a wide range of fluorescent, metallic and acid colors that explode into low and medium relief.  Cubism and its tenets dominated twentieth-century art, but here Stella seems to have reached in a bag of confetti and tossed handfuls of it in the air in a sweeping gesture, celebrating freedom from that discipline. Its title is borrowed from chapter 123, one of two climactic scenes in Moby Dick that underscore Melville's profound and intellectual commentary on human nature. The scene provides the pivotal moment when Starbuck realizes it may be his last chance to make the ultimate decision: save the ship and the crew's lives by killing his mad captain or allow Ahab's insanity to bring them to a watery death. The Pequod and its crew have passed the disastrous typhoon and have found smooth sailing and although the rest of the crew celebrate their good fortune despite the dark omens, as he enters Ahab's cabin, in front of him is a rack of muskets, one of which had been pointed at him earlier. Yet he stands frozen in indecision. What will he do?
More
Frank Stella, New York, 1959

Frank Stella exhibition, Whitney Museum of American Art, New York, 2015

Frank Stella at the Whitney Museum of American Art, 2015
"But, after all, the aim of art is to create space – space that is not compromised by decoration or illustration, space within which the subjects of painting can live." -Frank Stella
Comparable Works Sold at Auction
Similar wall relief from the same "Moby Dick" series
A larger example with less vibrant colors
Sold at auction in 2017, and since then, record-setting sales for Stella have elevated his market
Similar scale and wall-relief format
Comparable medium, though an earlier example from a different series
Sold at auction five years ago, and Stella's market has grown
Wall relief with a comparable array of bright colors
Created in the early 1980s, when Stella began experimenting with the wall-sculpture format
Sold for $725,000 more than six years ago
Comparable scale, medium, and wall-relief format
Earlier example from a different series
Sold 8 years ago for over $700,000 USD, exemplifying the consistent performance of Stella sculptures at auction over time
Works in Museum Collections