Back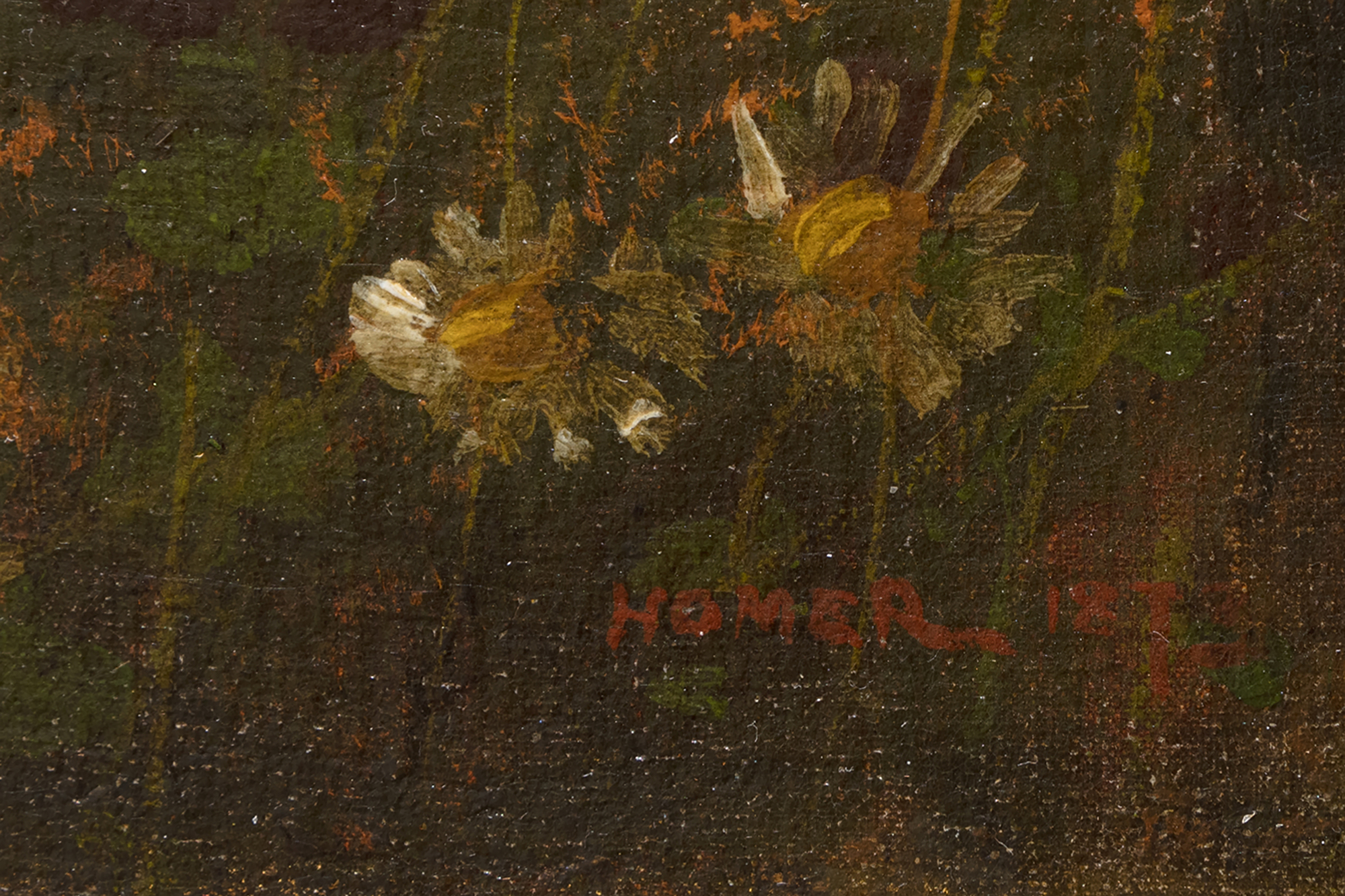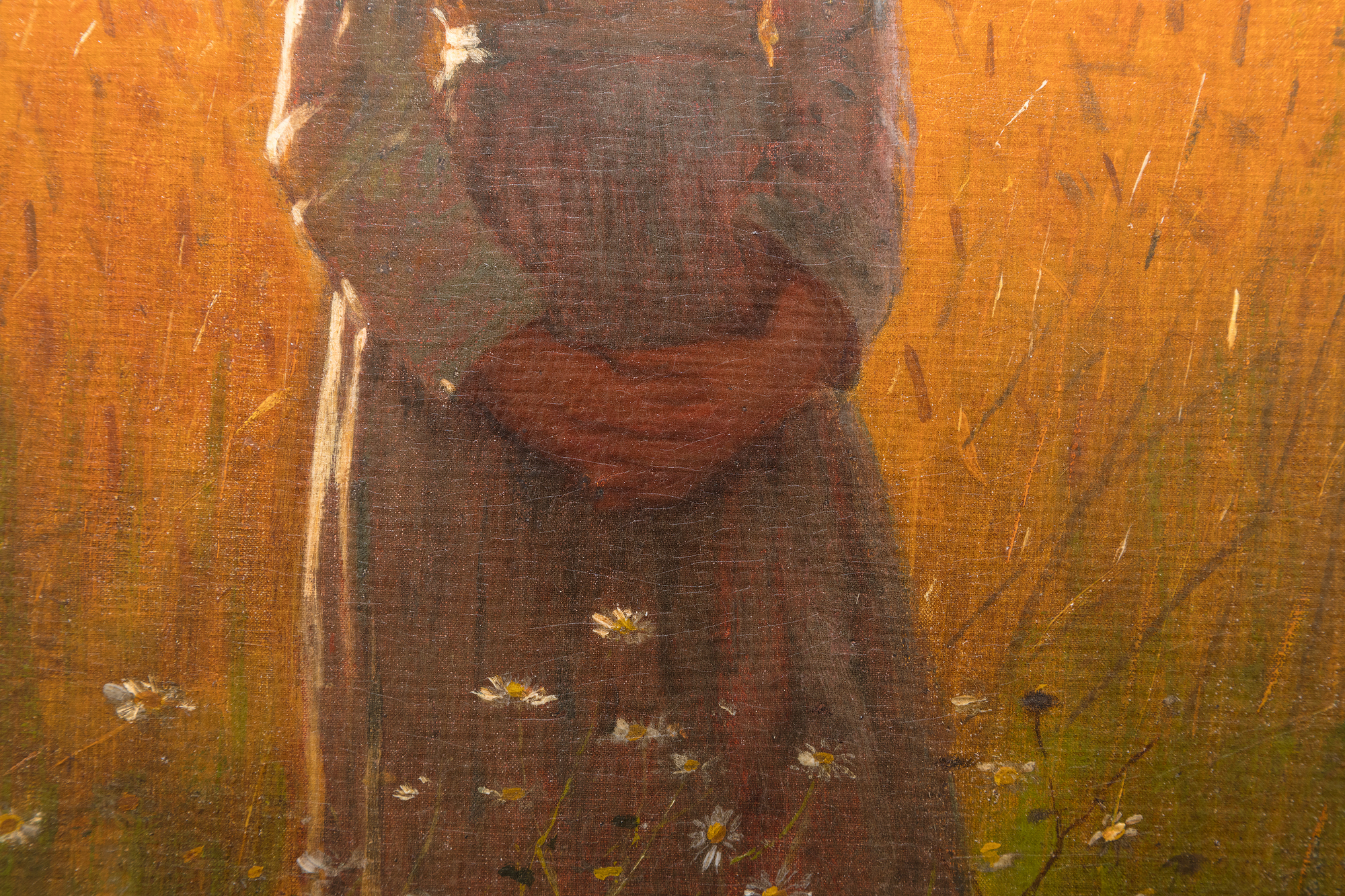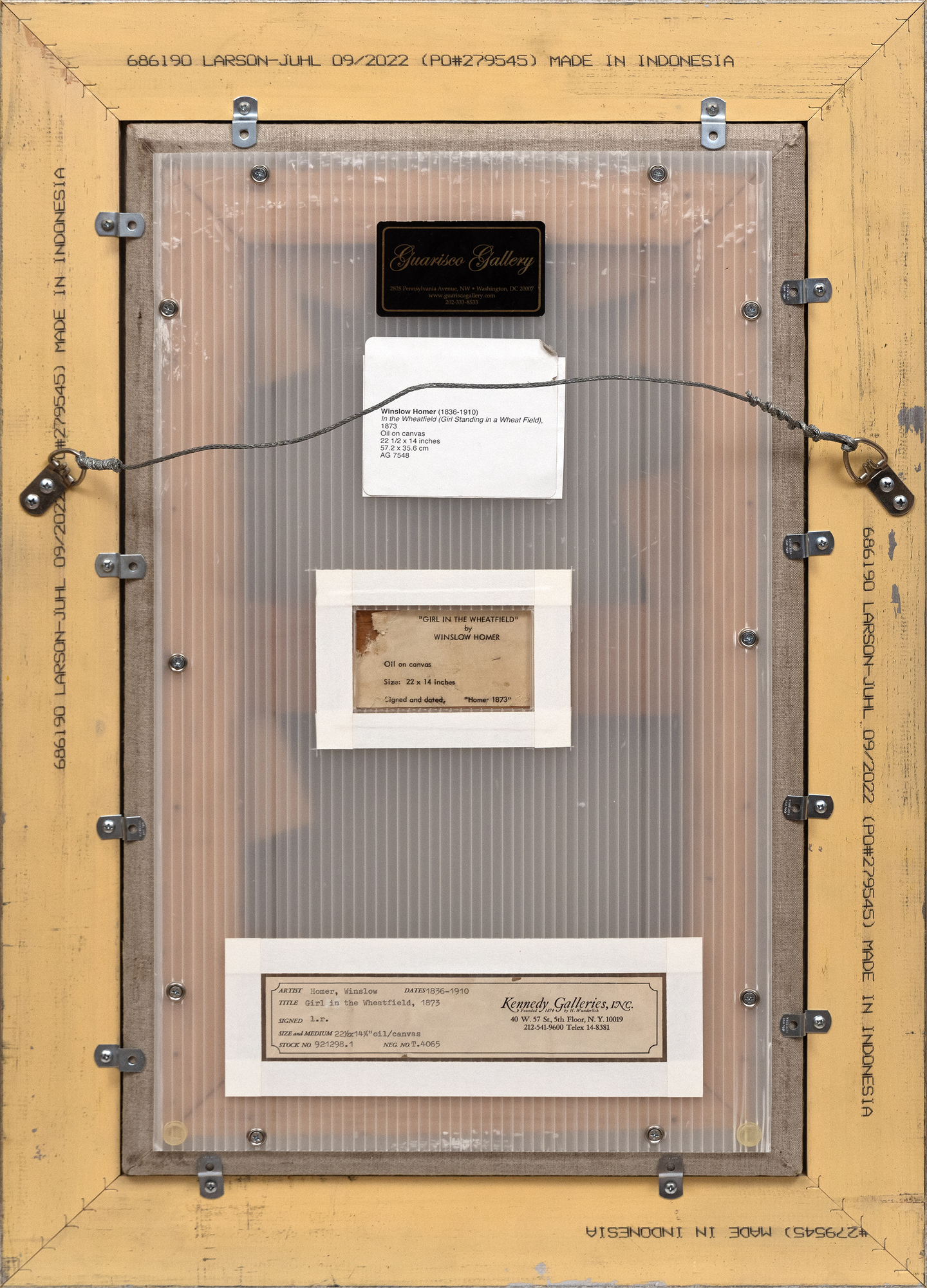 In the Wheatfield (Girl Standing in a Wheat Field)
1873
21 3/4 x 13 1/2 in.
(55.25 x 34.29 cm)
oil on canvas
Provenance
Sale: Clarence Collins et. al., American Art Association, New York, May 7, 1924, lot 96
Metropolitan Art Galleries, New York, 1924
M.A. Newhouse & Son, St. Louis, 1924
Laura Davidson Sears, Elgin, Illinois, 1924
Sears Academy of Fine Arts at the Elgin Academy, Illinois
Hirschl & Adler Galleries, New York, 1967
Mr. and Mrs. Marvin Pesses, Youngstown, Ohio, 1968
Hirschl & Adler Galleries, New York, 1971
Private Collection, Massachusetts, 1972
Private Collection, Seattle, 1972–2013
Guar
...More...
isco Gallery, Washington, D.C
Private Collection, Boston, 2013

Exhibition
New York, Hirschl and Adler Galleries, American Paintings for Public and Private Collections, December 4, 1967-January 13, 1968, no. 54

Literature
"8 Paintings Stolen at Illinois School," New York Times, July 6, 1958
"Stolen Art Recovered," New York Times, July 8, 1958
Goodrich, Lloyd and Gerdts, Abigail Booth, Record of Works by Winslow Homer, Volume II: 1867 through 1876, New York, 2005, p. 209, no. 428 (illustrated)

...LESS...
"You have the sky overhead giving one light; then the reflected light from whatever reflects; then the direct light of the sun; so that, in the blending and suffusing of these several laminations, there is no such thing as a line to be seen anywhere." – Winslow Homer
During the early 1870s, Winslow Homer frequently painted scenes of country living near a small farm hamlet renowned for generations for its remarkable stands of wheat, situated between the Hudson River and the Catskills in New York state. Today Hurley is far more famous for inspiring one of Homer's greatest works, Snap the Whip painted the summer of 1872.
Among the many other paintings inspired by the region, Girl Standing in the Wheatfield is rich in sentiment, but not over sentimentalized. It directly relates to an 1866 study painted in France entitled, In the Wheatfields, and another, painted the following year after he returned to America. But Homer would have undoubtedly been most proud of this one. It is a portrait, a costume study, a genre painting in the great tradition of European pastoral painting, and a dramatically backlit, atmospheric tour de force steeped in the quickly fading gloaming hour light buoyed with lambent, flowery notes and wheat spike touches. In 1874, Homer sent four paintings to the National Academy of Design exhibition. One was titled, "Girl". Might it not be this one?
Winslow Homer remains one of the most celebrated American artist with blockbuster museum shows continually dedicated to his works, including the Metropolitan Museum's recent 2022 exhibition Crosscurrents.
Homer has set an auction record of $4.8 million with some of his top sales occurring recently, such as his April 19, 2023 sale of On the Beach at Marshfield for $4.3 million.
I prefer every time a picture composed and painted outdoors. The thing is done without your knowing it." – Winslow Homer
Comparable Paintings Sold at Auction
Paintings in Museum Collections
"When you paint, try to put down exactly what you see. Whatever else you have to offer will come out anyway." – Winslow Homer